Here is a pattern from The Crafty Quilter, try to use some fabric at home. I used a viscose shirt that I loved but never wore. I must admit, I didn't stick close to the pattern as I'm an impatient sewer!
Hey, if you're in the south where it's winter…try making a UV mask!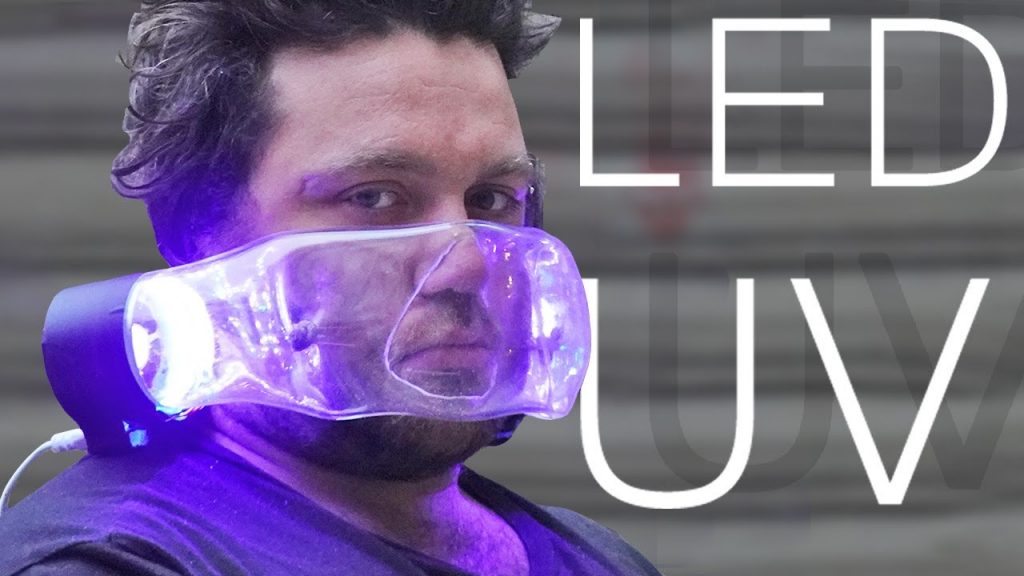 If interested to see more – go here.
Here's some more useful videos to get you started…
Here is the pattern below for the Flat Fold barrier mask, I find the loops going above and around the head VERY comfortable, they call this a "head harness". Add a layer of mircofibre cloth to add a bit more protection.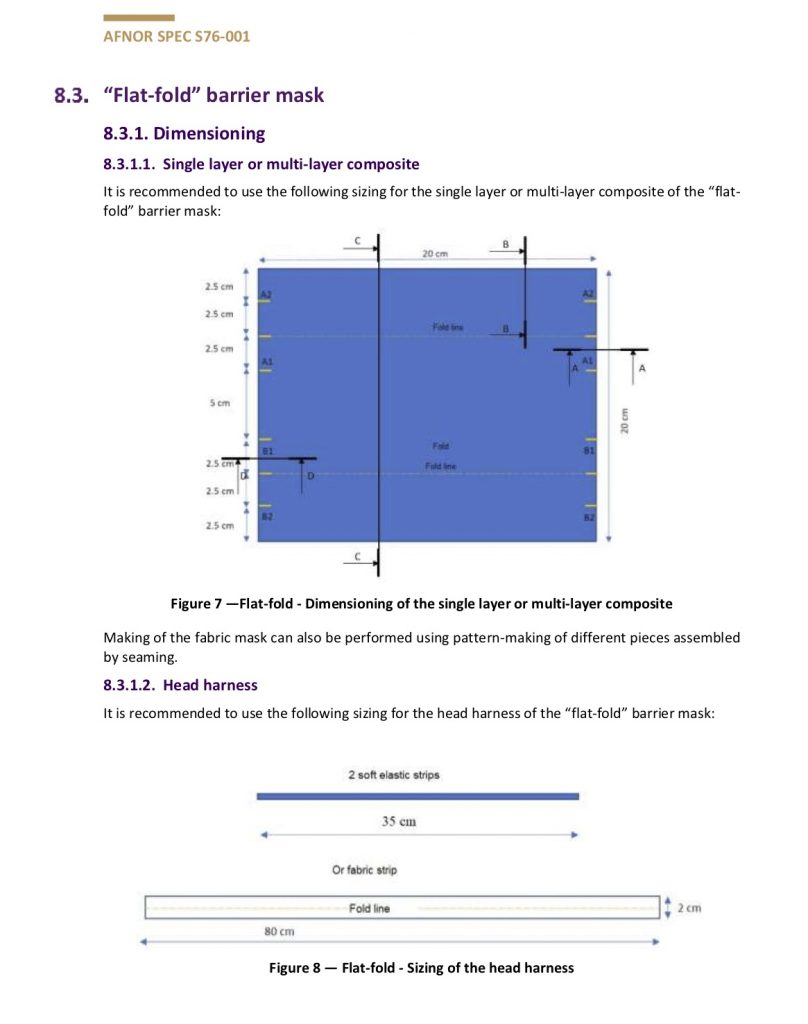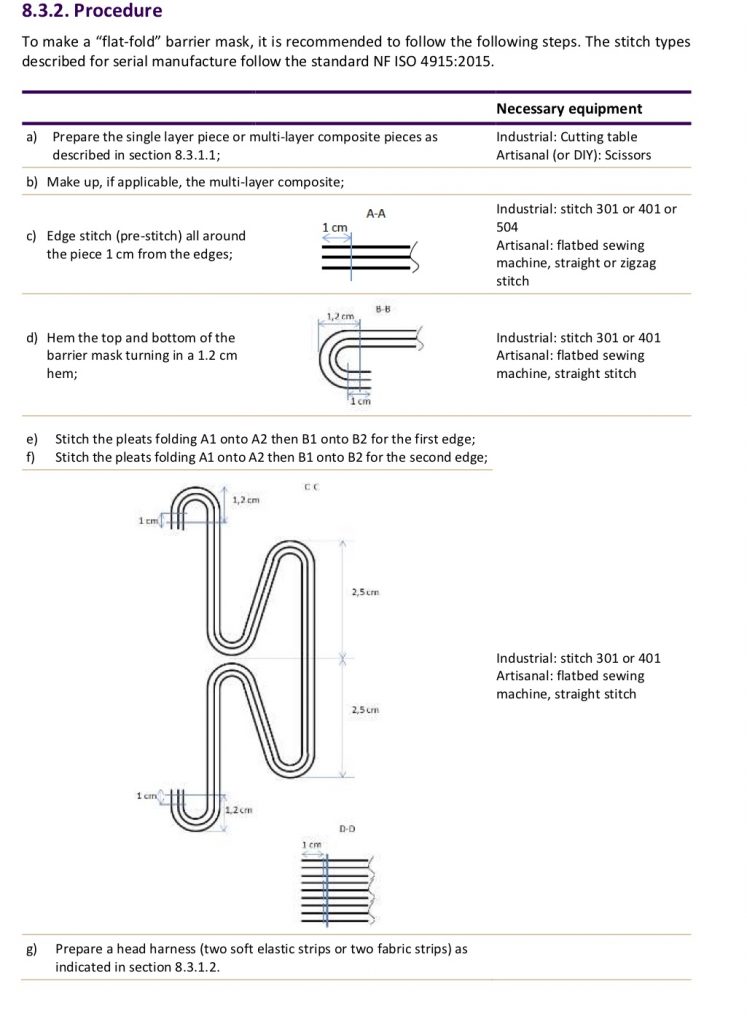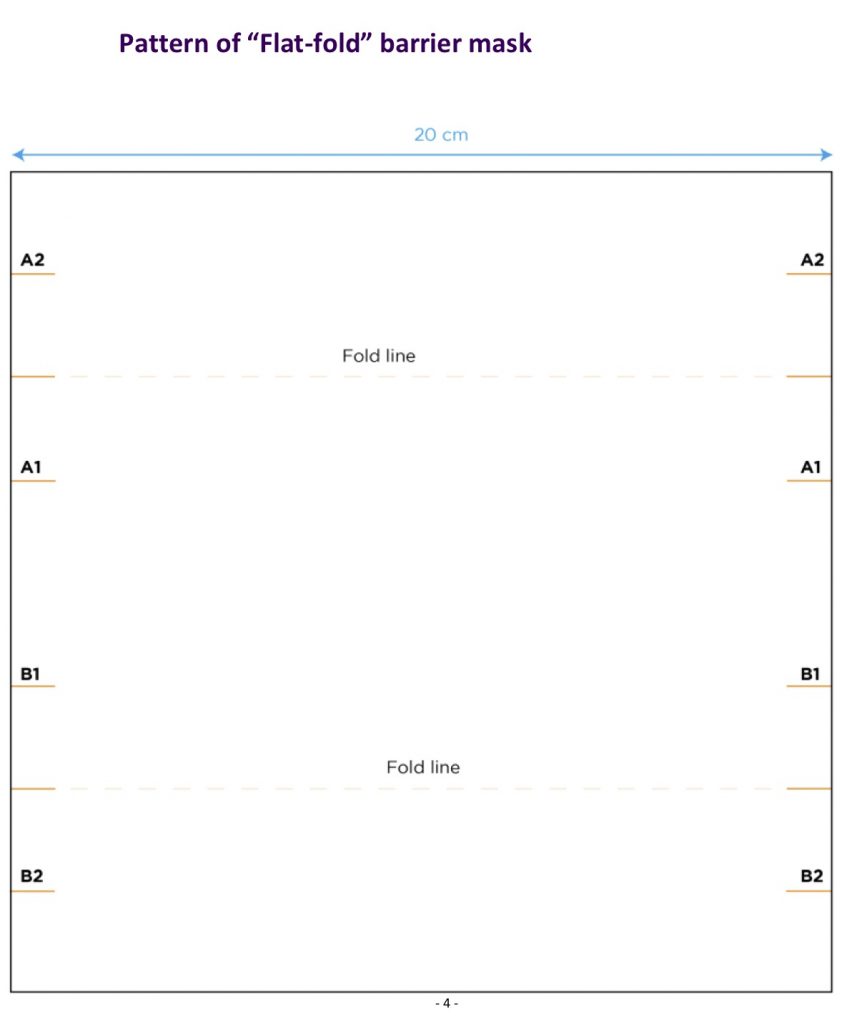 The AFNOR full guide can be found here too. Thank you Afnor for sharing!
And LASTLY but most importantly is how to keep your mask clean after use.
Here's a handy article on home care tips for cloth masks.
Wir schaffen das!